Pool Connection is Celebrating 25 Years of Business!
POOL CONNECTION
Equipment Repair & Installation
Going to the EXTREME for our customers since 1994!
We are electrically licensed to service your pool & spa equipment! TICL 394

STOP throwing money away, SAVE ENERGY NOW! with IntelliFlo® Variable Speed Pump
Now, select Pentair® pool pumps have earned the ENERGY STAR® certification
It's the investment you can't afford NOT to make!
Energy savings up to 90% versus traditional pumps*
Save up to $1,500 each year
What you DON'T KNOW about your pool motor......
CLICK HERE TO CALCULATE YOUR SAVINGS!
CLICK HERE to view Intelliflo® brochure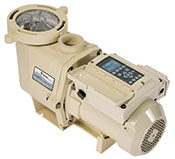 CLICK HERE TO WATCH VIDEO CLIP 1
CLICK HERE TO WATCH VIDEO CLIP 2
Want to know why IntelliFlo Variable Speed pumps outsell all other variable speed pool pumps combined?
When Pentair® first introduced IntelliFlo Variable Speed technology, it set off a marketplace revolution with its energy efficiency, near-silent operation and long service life.The IntelliFlo Variable Speed Pump further refines the field-proven advancements that have led IntelliFlo pumps to outsell all other variable speed brands combined.
The IntelliFlo Variable Speed features 8 speeds with a programmable time clock for each speed and an LCD screen that displays actual wattage consumption and speed settings. It is the perfect solution for customers who want the savings and performance provided by dependable IntelliFlo technology with integrated time clock settings for code compliancy or installations without automation systems. This new IntelliFlo offers the same reliable performance and energy-savings that has made the IntelliFlo the best selling variable speed pump on the planet.
Features
Energy savings up to 90% versus traditional pumps*
8 programmable speed settings and built-in timer to ensure the pump runs at optimum speed and duration
Ultra-efficient permanent magnet motor design reduces noise and vibration for greater efficiency and longer pump life
Dramatically quieter operation - as low as 45 decibels - about 4 times quieter than most traditional-style pumps.**
Totally enclosed fan-cooled (TEFC) design and low average operating speed makes IntelliFlo the quietest pump on earth
Fully compatible with IntelliTouch®, EasyTouch®, SunTouch® and other brands of digital pool/spa controls for managing pump, heating, lighting, spa jets and water features.
Built in diagnostics protect the pump for longer service life
*Savings based on variable speed pump compared to a single-speed pump running 12 hours per day at an average of $0.16 per kWh in a 20,000 gallon pool. Actual savings may vary based on pump horsepower, pump rpm, plumbing size and length, pump model, service factor and other hydraulic factors.

** Compared to noise level of typical 1.5 hp single-speed pump.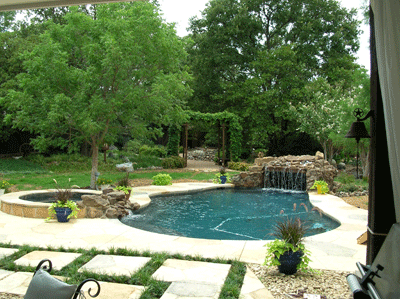 Warranty
Pentair offers a three- (3) year extended warranty on the following products when they are installed by a qualified installer and registered within sixty (60) days from the date of installation:
Energy-saving IntelliFlo® and IntelliPro® Variable Speed Pumps (select models)

Three year warranty is only applicable to IntelliFlo® 2 VSF and IntelliPro® pumps purchased from a retail store (brick and mortar), pool builder or pool service company.

***If pumps are purchased online (via internet) they will only receive a sixty (60) day limited warranty.***
POOL CONNECTION has been a Salt Water Pool Conversion Specialist since 1994!
* Don't let just anyone convert your pool........go with the BEST!
* We've installed more salt systems in the DFW area than anyone!
* Swimming pool repair and service is our FULL TIME job!
* You can be confident you've chosen the right company for the job.
* You will be dealing directly with the owners.

STOP BUYING CHLORINE with this earth-friendly alternative!

Instead, equip your existing swimming pool with an IntelliChlor salt water chlorine generator. STOP budgeting for chlorine month after month, year after year! Spend this year's chlorine budget on an investment that will take the place of buying, handling, and storing all that expensive chlorine and will pay for itself in a matter of months!

Your swimming pool will need fewer chemicals and provide you with softer, silkier water. Say goodbye to extreme fluctuations and keep a constant chlorine level! Say goodbye to that overpowering chlorine odor! No more dry, itchy skin or red, irritated eyes! With the IntelliChlor salt water chlorine generator you will get cleaner, healthier water that's better for your family and the environment!

Chloramines, not chlorine itself, are what cause the odor and irritation to the eyes and skin that most swimmers experience when swimming in a traditional chlorine swimming pool. The electrolysis in the cell of the generator and the chlorine that's produced attack contaminants in the water to help keep these chloramines from forming.

Although, salt is necessary for the system to function, the salt is almost undetectable to the tast. The amount of salt in your swimming pool will only be equal to one third the salt of your tears. The content of salt in the ocean is approximately 36,000 parts per million (ppm). Whereas the salt level needed for your salt water chlorine generator, per manufacturer's recommendations, is only around 3,200 ppm.

The IntelliChlor chlorine generator uses natural salt to produce a "free" form of chlorine in small amounts that is immediately and directly infused into the pool water for sanitation. When the free chlorine finishes cleaning and disinfecting the water, it naturally converts right back into salt, which is reused to make free chlorine again. Since the free chlorine is made and used within the pool water, this method eliminates the risk of chlorine spills and the use of concentrated forms of chlorine.